ALA 2014: My Session is Available Online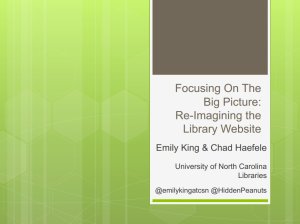 Earlier this summer I gave a talk with Emily King at ALA 2014 in Las Vegas: Focusing on the Big Picture: Re-Imagining the Library Website.
The session was recorded, and the audio and slides are now available online to conference attendees. We had a full room, and some great discussion! We covered our whole website redesign process – how we moved from 20,000+ flat HTML files to a nicely managed WordPress site with a few hundred pages.
(I'm also kind of thrilled to be able to check off "be listed in the same conference proceedings as Stan Lee" from my bucket list.)