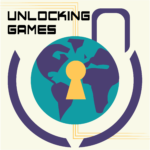 Brandon introduces Pandemic Legacy and its applications of cooperative learning principles in this week's shorter "lockpick" episode.
Pandemic Legacy is a collaborative board game that takes a serialized approach to gameplay. Players work together to stop the spread of diseases around the world, and consequences of decisions made during one game carry forward to the next time.
Pandemic and Pandemic Legacy are available wherever finer board games are sold.
Show Notes & Links: