Since I last posted this list, a few things have changed. First, here's the things I used last year but don't anymore: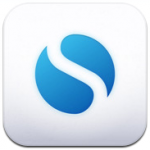 Simplenote
For two weeks in October, Simplenote's syncing service stopped working entirely. None of my notes propogated across devices, making it entirely useless to me. Even worse, their support was entirely silent on the issue. Syncing eventually returned, but I'm sufficiently spooked and don't trust the service anymore. I spent some time exporting my notes, and moved on to greener pastures.

Spool
Spool's killer feature was the ability to cache youtube videos for offline viewing. That put it above all other text-saving services for me. But in February, Youtube asked Spool to disable that feature. Then Spool shut down entirely in July. But by that time I'd already moved to another service.
Flickr
Last year I questioned Flickr's future usefulness for me. And when it came time for me to renew my Pro account in March, I let it lapse for the first time since 2005. It hurt my soul a little bit to do that, but the community I once valued so much on Flickr is dead silent now.
Other things have stayed the same. I still use Pinboard, Tripit, Dropbox, ifttt and Google Reader extensively. I still don't really like Google Reader now that the social features are gone, but I haven't found a better replacement yet either. Dropbox added an automatic photo upload feature in their mobile app that makes me feel much more secure about my phone's photos. Ifttt was forced to remove some of their twitter-related features, but it's still a ton of fun to play with.
Lastly, there's a few new tools I've picked up: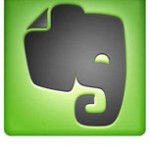 Evernote
This has entirely replaced Simplenote for me. While I sometimes still miss Simplenote's, well, simplicity, Evernote is undeniably powerful. I splurged on a one year pro subscription and haven't looked back. It's become a crucial part of my day to day workflow, keeping all my project notes and brainstorming in one place.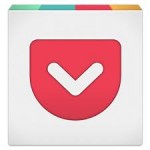 Pocket
Formerly known as ReadItLater, the now better-named Pocket is my text time-shifter of choice. Whenever I find an interesting article during the day I add it to my Pocket queue for later reading. I load up the Android app when I've got time and catch up. My queue is never-ending, but I get to a bunch more articles this way than I would have otherwise.
Picasa
I'm of two minds here. Picasa's desktop version is an amazing photo manager & organizer, but I just can't make their online photo sharing component work for me. It's confusing, buggy, and has even less of a community than Flickr. With a baby on the way, I need to find a good way to share photos with distant family. Picasa isn't it, and I still don't know what service I'll end up using for it. But back to the positive: Thanks to the desktop version of Picasa my photos are better organized than ever before.
Feedly
While I don't technically use Feedly as a service of it's own, the Feedly Android app has become the way I most frequently access Google Reader. It has a wonderful gesture-based interface that makes it easy to quickly flip through articles and mark them as read.